ABOUT US
Fairfax Animal Hospital has been proud to serve our community since 1945. Meet the people that make our team so great and learn more about us!
Our Commitment
It is the mission of Fairfax Animal Hospital to provide the highest quality of medical and surgical care to our patients through excellent service to our clients in accordance with the highest standards of the veterinary profession available. We shall provide the best working environment for our employees and professional colleagues. We shall give back to the community our time and services with the hope of further strengthening the human-animal bond. Our goal at Fairfax Animal Hospital is to provide exceptional client service and pet care to Northern Virginia communities.

The Fairfax Animal Hospital team displays an unrivaled commitment to our clients through continuing education, technological advances in veterinary medicine and service, and most importantly, administering compassionate care to all pets entrusted to us.  Our team has been awarded the Super Service Award from Angie's List for multiple years running for our outstanding customer service! Learn more about our amazing team below.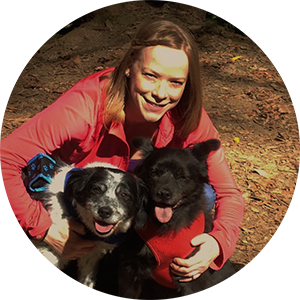 Dr. Jaclyn Erwin
Dr. Jaclyn Erwin earned her undergraduate degree in Biology from Scripps College in Claremont, CA, and received her doctorate of veterinary medicine in 2010 from the University of Illinois, Urbana-Champaign. She practiced in California for over three years and in Northern Virginia for the past year. She lives in Arlington with her husband, two dogs, and rambunctious cat.
Dr. Erwin was raised in the San Jose, CA with many animals from dogs to llamas. She enjoys kickboxing, cooking, and discovering all the Washington DC area has to offer.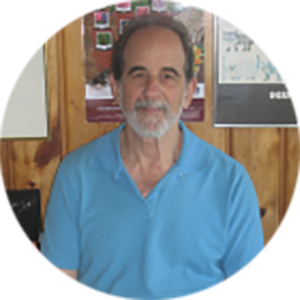 Dr. Jerry Goldfarb
Dr. Goldfarb was born and raised in Houston, Texas. He received his DVM degree from Texas A&M in 1967. He served as a captain in the U.S. Army Veterinary Corps from 1967-1972. He was stationed at Ft. Myer and the Marine Corps Base Quantico, both in Virginia, and was assigned as Base Veterinarian for AFCENT in Brunssum, Netherlands.
Upon his return to the states in 1972, Dr. Goldfarb began working at the Carbone Animal Hospital in Arlington, VA, where he stayed until 1974 when he became employed at the Fairfax Animal Hospital. He purchased the practice in the mid-1980′s and has proudly watched it flourish into the thriving clinic it is today.
Dr.Goldfarb is a member of the American Veterinary Medical Association (AVMA), Northern Virginia Veterinary Medical Association, and the DC Academy of Veterinary Medicine. Dr. Goldfarb is one of the founding associates of the Emergency Clinic of Northern Virginia, now called The Hope Center for Advanced Veterinary Medicine.
Dr. Goldfarb and his wife, Adrienne, have two children, Matthew and Stephanie, and two dogs Stella and Shelby. Dr. Goldfarb has a great love of the outdoors and is a 20 year veteran volunteer for the Snowshoe Mountain Resort Ski Patrol. In the remaining months of the year, he tries as frequently as possible to partake in his passion for fly fishing.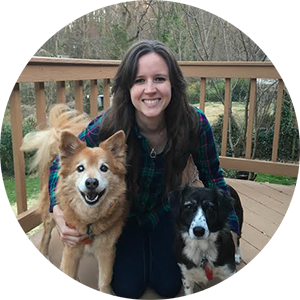 Dr. Katie Proia
Dr. Proia graduated from the College of Veterinary Medicine at the University of Illinois in May 2014, after receiving her Bachelor's degree from the University of Central Florida in Orlando. Originally from South Florida, Dr. Proia moved to Northern Virginia with her husband and chow mix Duncan soon after graduation. Since then, she has greatly enjoyed practicing in the Northern Virginia area, and has added a Border collie mix named Harley to the family!
Dr. Proia is especially interested in small animal internal medicine, ultrasound, and oncology, as well as the role veterinary medicine plays in public health. Most of all, she enjoys the bonds formed with both her patients and their pet parents! In her spare time, Dr. Proia enjoys spending time with friends and family, exploring the area's natural landmarks and monuments, and watching both college and professional football (go Dolphins!).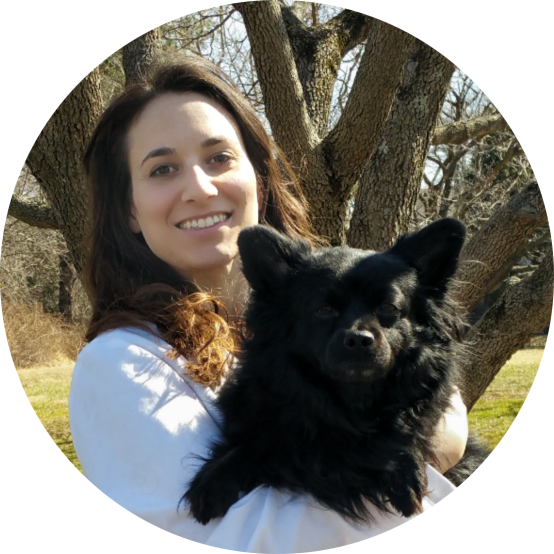 Dr. Rebecca Amster
Dr. Rebecca Amster grew up in New England and graduated from Yale University with a B.S. in Molecular Biophysics and Biochemistry. She received her D.V.M. from Tufts University. After graduating from veterinary school, Dr. Amster completed a one-year rotating emergency and specialty internship at Southpaws in Fairfax, VA. She then practiced in Gaithersburg, MD for over 3 years. Dr. Amster's veterinary interests include preventative care, surgery, emergency medicine, and endocrine diseases. 
Dr. Amster lives in Great Falls with her husband, Jeff, daughter, Elena, and spirited dog, Chester. Outside of work, she enjoys the outdoors, running, cooking, and exploring the many toddler-friendly attractions in the DC area.
New Clients Welcome!
What to Expect, Appointment Information, Special Offers, and Registration Forms
Our Facility
Fairfax Animal Hospital is conveniently located in Bailey's Crossroads near the Skyline Towers. Our facility is state of the art and equipped to serve all of your pet's medical needs. And while you're here, our friendly staff will make you feel at home in our inviting consultation rooms or in our spacious waiting area.
Have Questions or Need Assistance?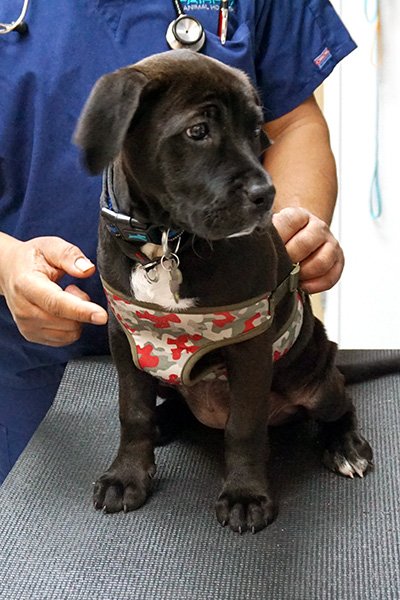 In 1945 we became the first animal hospital in Fairfax County Virginia, and we have proudly served our community for over 7 decades.
In the mid-1800′s Fairfax Animal Hospital was a dairy farm. In the 1930′s beside where we are residing now there was a country store, there were pony rides, and in the 1940′s the airport was right across the street. In 1945 we became the first animal hospital in Fairfax County.
Fairfax Animal Hospital has served our community for over fifty years. We provide vet care to the Falls Church, Annandale, Bailey's Crossroads, Arlington, Alexandria, and Shirlington communities. The animal hospital is a full-service animal hospital whose mission is to provide the highest standard of veterinary care for pets. We provide top of the line care and personalized services at affordable prices. Fairfax Animal Hospital takes pride in treating all pets as one of our own.
Fairfax Animal Hospital excels in pet care and the science of veterinary medicine. We provide complete medical, surgical, dental, and preventative services to all house pets. We promise to take the time to listen to you about your pets' health and to fully explain the treatment options available. We also have an in-house pharmacy with access to specialists, making our veterinary facility a one stop shop for your pet's health and medical needs.
Become a New Client
Prepare for your visit, schedule a tour, or give us a call
Returning Clients
Schedule an appointment online