CONTACT US
Fairfax Animal Hospital is located in Falls Church, Virginia and provides veterinary care to the Falls Church, Annandale, Bailey's Crossroads, Arlington, Alexandria, and Shirlington communities.
Hours
Monday – Friday: 8am – 7pm
Saturday: 8am – 3pm
Sunday: Closed
Location & Directions
Our facilities are conveniently located in the Seminary Road Plaza, right-off Leesburg Pike (Rte 7) and Columbia Pike in Falls Church, also known as Bailey's Crossroads.  For more information about and our facility, our history in the area, and our incredible staff, see our About page!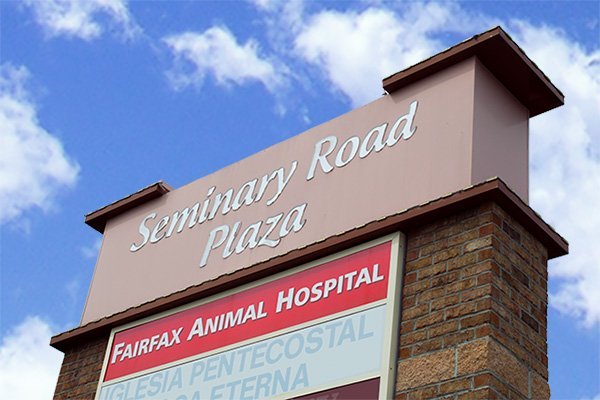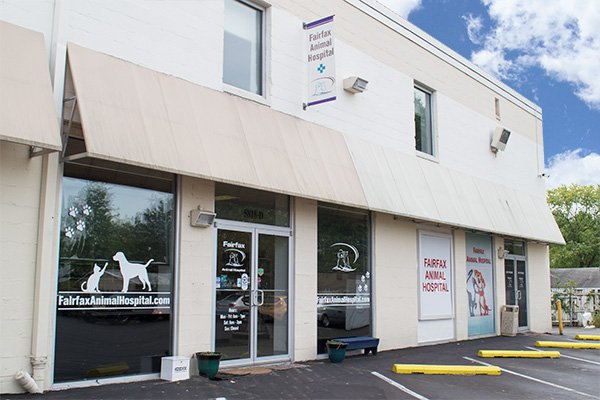 Online Forms
Call us at 703-820-2557 to schedule an appointment or make a boarding reservation for your pet before you complete our online forms.
New Client & Pet Registration
Complete this form prior to your first visit so that we can best prepare for your pet's arrival:
Boarding Care Instructions
Prior to arriving for your boarding reservation, please complete the following form to provide us with care instructions and emergency contact information while you're away.
Medical Appointment Drop-off Form
Please print, sign, and bring this form when dropping off your pet. Required for all drop-off appointments that involve medical care for you pet.
Online Reviews & Testimonials